I painted only the under part of my tiles with Freak Flex Teal. Then did a dry bush on the other side (the normal playing side). You can get Freak Flex from here
http://www.freakflexpaint.com/paint.html
This is the under side as you can see here all the Freak Flex does once it has dryed is colored the tile a light transparent teal color.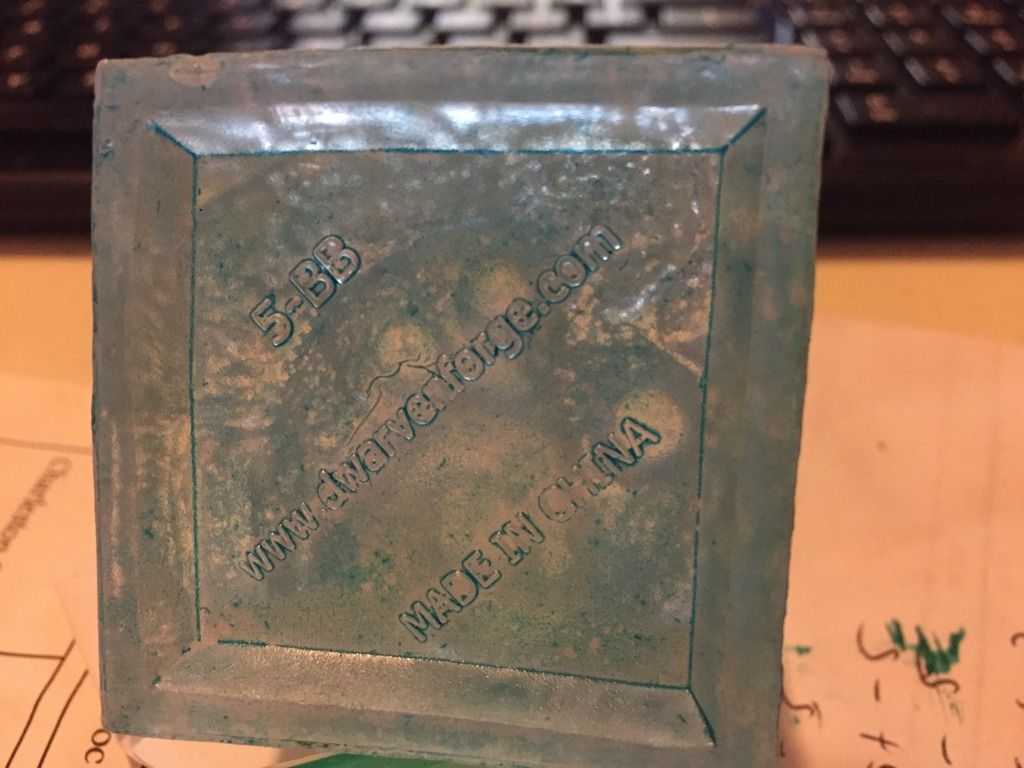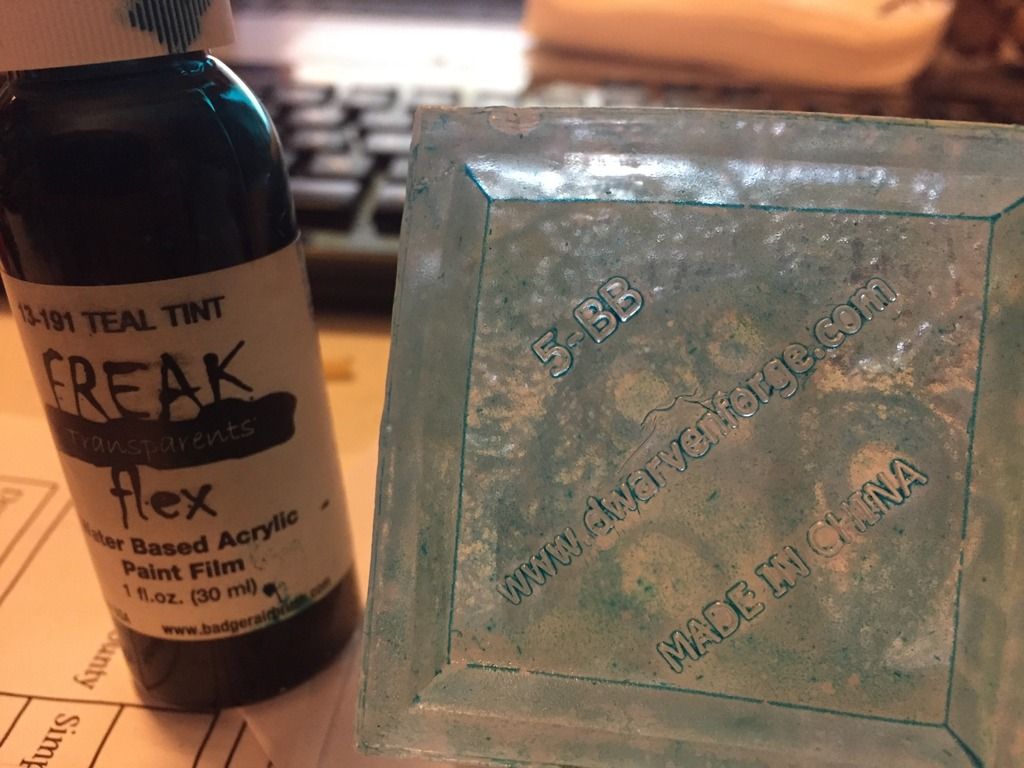 Once the under side is dry then I added the white Pokorny Dry brush to the upper side. That gave it a snow look with a nice icy blue bottom to it.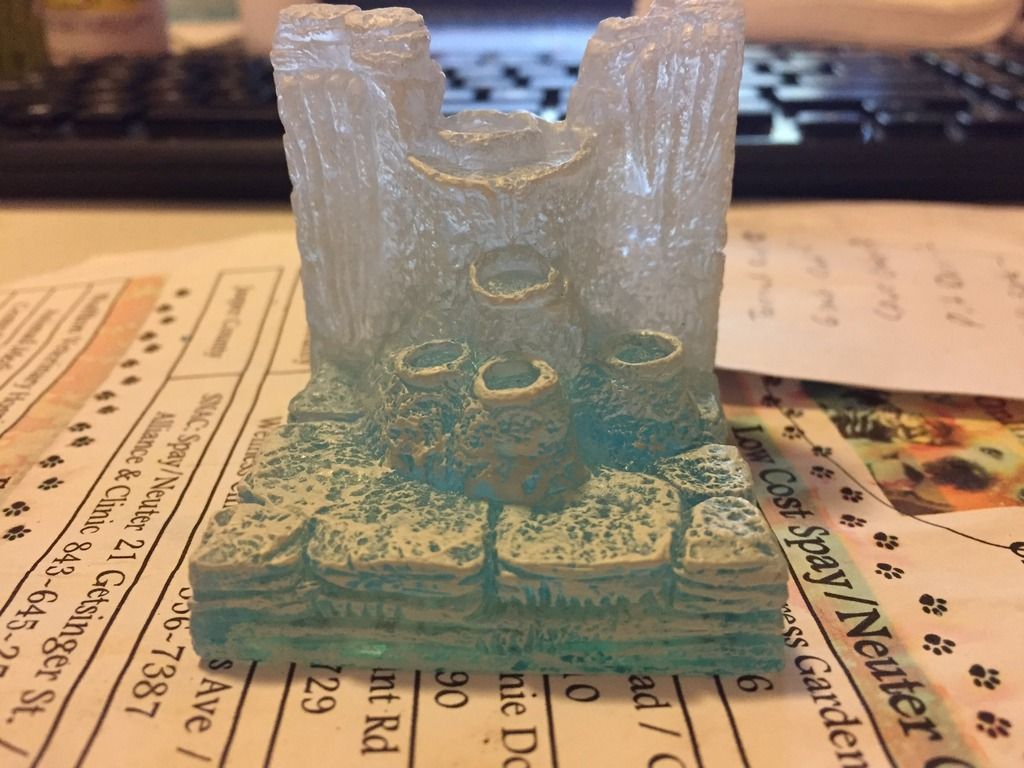 The only thing I need to do now is add water effects to the little pools.